A parade of hate group leaders and assorted religious extremists led by "Porno" Pete LaBarbera of Americans For Truth About Homosexuality is set to picket the offices of the Southern Poverty Law Center today over the organization's classification of them as "hate groups". Their rally begins at noon CT.
The SPLC classified AFTAH and other groups as "hate groups" back in November 2010. Read about it HERE.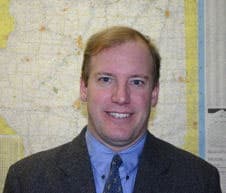 Scheduled speakers:
Peter LaBarbera, Americans For Truth About Homosexuality (AFTAH), Chicago, IL (the SPLC has smeared AFTAH as a "hate group");
Dr. Patrick Wooden, pastor, Upper Room Church of God in Christ (COGIC), Raleigh, NC;
DL Foster, founder, Gay Christian Movement Watch, Atlanta, GA;
Matt Barber, Director of Cultural Affairs, Liberty Counsel, Lynchburg, VA;
Tim Johnson, Fredrick Douglass Foundation, Washington, D.C.;
Rachel Conner, representing Abiding Truth Ministries (smeared by SPLC as a "hate group")
Pastor Glen Sawyer, New Mt. Zion Church of God in Christ, Elizabeth City, NC
Pastor Wil Nichols, Victorious Praise Fellowship COGIC, Durham, NC
Pastor Jon Robinson, Kingdom C.O.M.E. Ministries, Clairton, PA
Pastor Kenneth Jefferson, Greater Harvest COGIC
The following pro-family leaders and groups will issue supporting statements:
Rabbi Yehuda Levin, Rabbinical Alliance of America;
Laurie Higgins, Illinois Family Institute (smeared as "hate group")
Arthur Goldberg, author, "Light in the Closet: Torah, Homosexuality, and the Power to Change";
Linda Harvey, Mission America, Columbus, OH
Brian Camenker, Mass Resistance, (smeared as "hate group")
From the press release:
LaBarbera said the SPLC is engaged in a thinly-veiled, one-sided campaign to demonize adherents of traditional Judeo-Christian morality. He noted that despite the considerable hatred and anti-Christian bigotry emanating from homosexual activists (e.g., Dan Savage's vile hate-site, Santorum[dot]com), the SPLC has never labeled a "gay" organization or website as "hateful."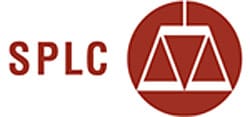 The Southern Poverty Law Center responds:
The irony is that SPLC has named five of the participating organizations as hate groups precisely because they demonize LGBT people, using a series of well-worn lies to paint gays and lesbians as perverts, pedophiles and worse. Despite the claims of the groups, the SPLC is not attacking anyone's morality. Instead, our hate group listings reflect the fact that they regularly propagate known falsehoods.
Take the press conference's chief organizer, Americans for Truth About Homosexuality (AFTAH), and its leader, Peter LaBarbera. In 2007, LaBarbera claimed that there was "a disproportionate incidence of pedophilia" among gay men — a devastating accusation, but one that is entirely false, according to all the relevant scientific organizations. LaBarbera has compared the alleged dangers of homosexuality to those of "smoking, alcohol and drug abuse" and the AFTAH website describes it as a "lethal behavior addiction." AFTAH has also claimed that an anti-bullying bill in California promoted cross-dressing and sex-change operations, among other things, to kindergartners and other children.
More at the SPLC.