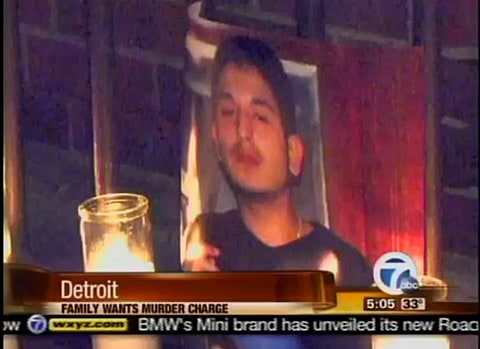 The mother of slain 26-year-old gay Detroit man Charlie Hernandez is outraged that the killer of her son has been charged with manslaughter following a brutal murder late last year which appears to have been triggered after Hernandez stepped on a pair of sunglasses, WXYZ reports.
It happened back on December 17th at an apartment building on Vinewood in southwest Detroit. Family members say Charlie, who was openly gay and slightly challenged, stepped on some sunglasses by accident.
Two men reportedly got angry, used gay slurs and started hitting Charlie. He hit back and the fight escalated and someone pulled a knife and in the end Charlie lay dead.
His mom Anna says she found him covered in blood, nearly naked.
Two men were arrested, one was released and the other, Titus Willis, is charged with manslaughter.
Watch their report, AFTER THE JUMP…