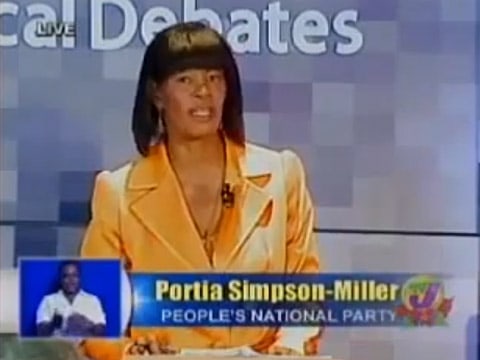 Jamaica's new Prime Minister Portia Simpson-Miller is being sworn in today, and has made her support for LGBT rights very clear. Here's what she said in a debate in December:
"Our administration believes in protecting the human rights of all Jamaicans. No one should be discriminated against because of their sexual orientation. Government should provide the protection…."
Simpson-Miller says she would allow gay people to serve in her cabinet: "I certainly do not pry or do I have any intention of prying in the private business of anyone. I would appoint anyone with the ability, the capacity, and the capability to manage, in my cabinet."
Watch progress in action, AFTER THE JUMP…
(clip via think progress lgbt)