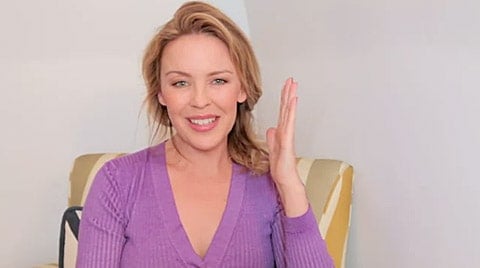 Kylie Minogue announced today that she'll be celebrating the 25th year of her career by being the centerpiece of Sydney's Gay and Lesbian Mardi Gras celebration in March:
Sydney Gay and Lesbian Mardi Gras alongside its strategic partner Destination NSW, wanted to mark the acclaimed artist's career milestone, K25, with a personal invitation to be part of the event, widely recognised as the world's best celebration of LGBTQI pride and diversity and one that draws significant economic benefits to Sydney and NSW at large.
SGLMG will honour Minogue during the Parade with a spectacular K25 float that pays homage to her career and support of the LGBTQI community. SGLMG's CEO Michael Rolik says Minogue's RSVP to Sydney Mardi Gras 14 years after her last Party performance will once again make Mardi Gras go down in history.
Watch, AFTER THE JUMP…