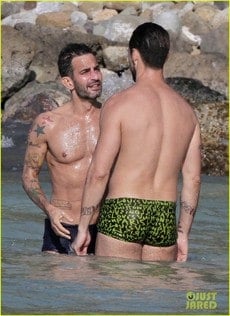 Actress Jamie Anne Allman says frustrated viewers will be satisfied with season two of AMC's The Killing. I'll believe it when I see it.

Marc Jacobs and ex Lorenzo Martone show off their beach bodies during a New Year's swim in St. Barts.

Lady Gaga and boyfriend Taylor Kinney rang in 2012 together.

There's no way of knowing, but New York State officials believe marriage equality is responsible for a 14% increase – 4,042 – in the number of marriage licenses issued over the past six months.

CBS News' Brian Montopoli offers thoughts on the "overhyped, unrepresentative" Iowa caucuses: "The press' focus on every twist and turn of the Iowa horse race takes the focus away from the candidates' positions on issues and creates a distorted narrative in which candidates are often forced to spend weeks focused on winning a few thousand votes in an effort to win a trumped-up expectations game and avoid a flood of negative headlines."

UK retailer Tesco denies it has pulled gay pride support after criticism from a conservative Christian group. It remains "fully committed" to the cause.

Spanish activists hoping to create that nation's first LGBT retirement home have finally found land to start building their dream. "Homosexuals who go into homes often also have to go straight back into the closet," said one of the organizers, Federico Armenteros. "This will be a place that is open to everyone and where no one will have to hide their sexuality."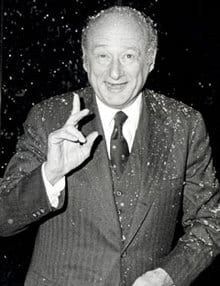 Benjamin Colton Barnes, an Iraq veteran accused of killing ranger Margaret Anderson at Mount Rainier, is believed to be dead after aircraft spotted a body in a secluded part of the park. (Update: Confirmed.)

Ellen Barkin claims she fell after being "shoved" by a New York police officer after haranguing them for Occupy Wall Street arrests on New Year's Eve.

ABC's cross-dressing "comedy" Work It, already being protested by gay groups GLAAD and HRC, is getting predictably bad reviews: "The show's comedy is predicated on the fact that none of Lee's female co-workers seem able to discern the obvious (she's a man, baby), probably because they are too busy living down to every lame stereotype associated with office women, up to and including the itty-bitty salads they nibble at lunch."

A number of LGBT-inclusive laws, including the "Gay History law" and "Seth's Law," which combats anti-gay bullying, will be officially enacted this week.

Dee Rees, who used her experience coming out as inspiration for her movie Pariah, discusses how Spike Lee influenced her work.

Rick Santorum's daughter offers her thoughts on her father's opposition to gay marriage. "It's a policy thing, he thinks this is the right thing for America and the foundations of our country," said Elizabeth Santorum. "People are entitled to live the way they want, but to project those values and say those are the best values for our country are a different thing."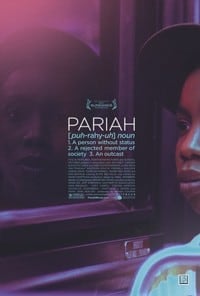 Former New York City Mayor Ed Koch thinks Ron Paul is "the candidate of the white supremacists, Jew haters, and gay bashers."

James Joyce, F. Scott Fitzgerald and other famous writers have joined the public domain.

Newt Gingrich is doing some pre-caucus damage control in Iowa. "I don't think I'm going to win," he said today, hoping to tamp down expectations ahead of New Hampshire's primary.

Glee actor Darren Criss makes his Broadway debut tomorrow.

Not too late: 101 movies from 2011.