Obama, DNC raise $68 million in fourth quarter.

Patti Smith cancels Chelsea Hotel concert out of respect for tenants after 'die-in', book-burning threats: "'She insisted that she had no connection to the owner' Joseph Chetrit, who is attempting to evict more than 30 residents of the hotel."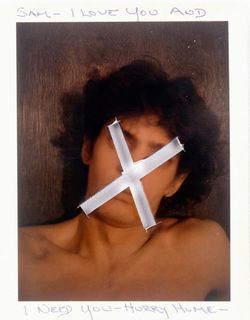 James Franco to play Robert Mapplethorpe: "Mapplethorpe, in which Franco would play the artist who defied censors and died of AIDS in 1989, is to be the narrative film debut of Ondi Timoner, best known for directing such documentaries as 2009's We Live in Public. Timoner will also produce the project with Nate Dushku, Miles Levy and Eliza Dushku."

Paula Deen has diabetes, will endorse pharmaceutical company.
Preview: Daniel Radcliffe to host SNL this weekend.

Plans thwarted for same-sex weddings in Cancun: "Days after news circulated around the world that six gay and lesbian couples were going to wed in Cancun because a loophole in the law did not prohibit same-sex marriage, Quintana Roo Secretary of State Lois Gonzalez Flores ordered a review of the legal situation, La Reforma newspaper reports."

One Tree Hill's Stephen Colletti strips down to his skivvies.

Jake Gyllenhaal shaved.

Michelangelo Signorile interviews Ugandan activist Frank Mugisha.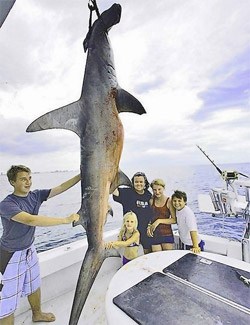 Rosie O'Donnell shark fishing photo angers environmentalists, puts Rosie on defense.

Oklahoma state lawmaker Rep. Mike Reynolds (R) wants to reinstate DADT for members of the National Guard. "It doesn't say if you are gay you cant join the military, if you are gay you can't be in the military, what it says is don't go out there and promote it. It was a policy that was in place for 16 years and nobody except a couple of radical activists found any harm in the policy and as a pay off for those radical activists for helping him become elected, President Barack Obama chose to reverse the policy."

Gay wedding expo hits Borough Hall in Brooklyn on Sunday.

Man beaten and robbed in anti-gay attack near SF State University: "According to Officer Carlos Manfredi, a San Francisco Police Department spokesman, the suspects pulled up next to the victim in their car and called him a faggot. The three men got out of their car and punched the victim several times. One of the suspects took the victim's cell phone before fleeing with the other men. The victim, 20, was treated at the scene. Police didn't list any specific injuries in their summary."