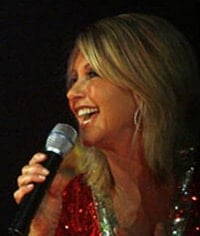 Olivia Newton-John released a statement today in support of mariage equality in Australia, the Herald Sun reports, ahead of a major fundraiser this week for Australian Marriage Equality.
Said Newton-John: With respect to marriage equality, I believe that no-one has the right to judge and deny couples who love each other the ability to make a marriage commitment. Love is love."
Newton-John today joined other celebrities, including Hugh Jackman, film critics David Stratton and Margaret Pomeranz, and costume designer Lizzy Gardiner in backing Australian Marriage Equality's campaign for reform.