A Cleveland, Texas teen involved in the gang rape of an 11-year-old girl told authorites he was pressured into it because his peers were taunting him over his sexuality: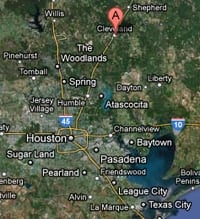 A Cleveland juvenile who is one of 20 people accused of sexually assaulting an 11-year-old girl admitted on Friday his role in the attack.
Authorities said the then-16-year-old defendant, whose name has been withheld, had felt "prodded" into the assault after being taunted that he was "gay."
Authorities also revealed in a Liberty County courtroom that some of those accused of assaulting the girl belonged to an adult gang called "Slut Them Bitches." The teen was not part of that gang.
The teen has been sentenced to seven years probation.