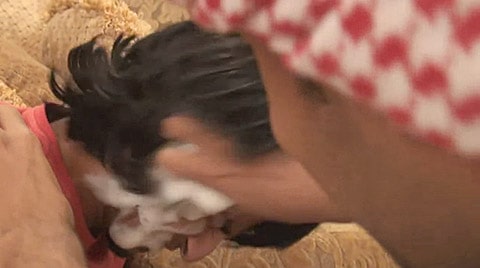 A video "tutorial" showing two young men attempting to "de-gay" another man by scrubbing him clean (quite literally) to make him more masculine has infuriated LGBT advocates in the United Arab Emirates. Dan Littauer at Pink News reports that the video was posted just over a week ago, although the date it bears on YouTube is July '11.
Watch it, AFTER THE JUMP…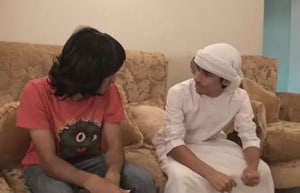 Writes Littauer:
Once in the villa's living room, the effeminate man is told that he needs to change his personality. One of the traditional-dressed men asks: 'will you change it or not?' He replies 'yes but now?' And is told 'leave it to us'.
They proceed to show the effeminate guy how to mimic masculine gestures. Later he is given a 'make-over' where his hands and face are almost violently scrubbed with scouring cloths, and then his nails and hair are cut. After the make-over the still effeminate guy gets a slap when he is about leave for saying 'bye guys' in his high pitch voice, and given a tip: 'Thicken your voice!'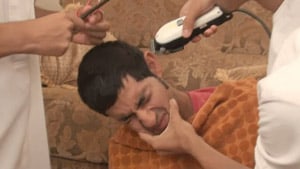 Littauer speaks with three LGBT activists from Abu Dhabi and Dubai outraged by the clip.
Abdullah [from Abu Dhabi] speaks how his parents would force him to get a to "a crew cut" so his hair won't look like a "a western propaganda" fag, something that deeply humiliated and angered him. He recounts how his parents refused to buy him Jeans and T shirts because it made him "act girly," telling him instead he must wear the "traditional Emirati dress."
The video "brought flashbacks to me how on endless hot Friday afternoons I was forced to observe how men interact, or how they drink coffee by my father, so that I should emulate to make him proud."
Abdullah sadly recalls: "I was banned from hanging out with my sisters too much because my parents alleged they were turning me into a woman," finally his father rejected and gave up on him, choosing one of Abdullah's brothers to "make him proud."
Littauer also notes that convictions for homosexuality in the UAE can mean "up to 10 years in prison in Dubai to 14 in Abu-Dhabi, while Article 354 of the Federal Penal Code may even prescribe a death sentence for 'consensual sodomy'."
Watch, AFTER THE JUMP…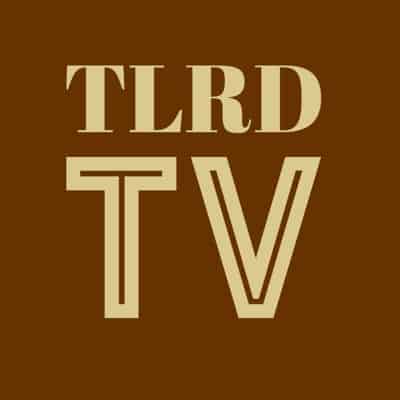 And BONUS – there's even an offensive 'bloopers' video.