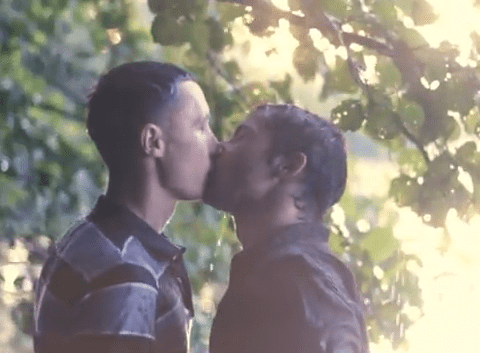 A reader just sent along the trailer for the first Belarusian flick to address same-sex love.
Though it's a bit hard to tell the actual plot of this Max Anatskaya-directed flick, the imagery is breathtaking and Alexander Maas' ethereal yet hopeful music fits what one can assume is a tale of two young couples – one gay, one straight – in love. That's what young love sounds like, right?
Though legal in Belarus, same-sex relationships are still largely taboo there – the nation's president last year told gay German foreign minister Guido Westerweile to "turn straight" – and this movie will, one hopes, shed some light on the fact that love is the same regardless of gender.
If anyone can translate the title – "Каханне без межаў" – that would be greatly appreciated.
In the meantime, watch the trailer and remember the blissful early days of mutual affection, AFTER THE JUMP…