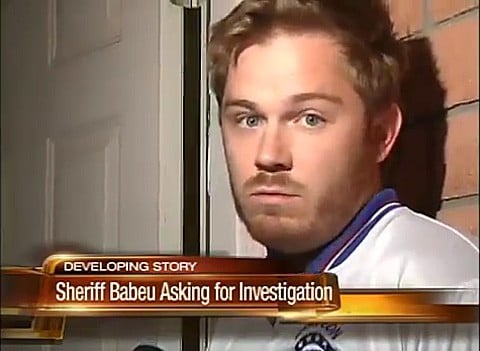 Pinal County, Arizona Sheriff Paul Babeu has asked for an independent investigation surrounding deportation allegations made by his ex-boyfriend Jose Orozco, The Republic reports: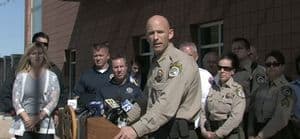 Pinal County's top prosecutor has asked a special panel formed to investigate alleged violations of public trust to review claims made against Sheriff Paul Babeu, and Attorney General Tom Horne said he will investigate Babeu at the embattled lawman's request.
Pinal County Attorney James P. Walsh said Tuesday that the matter will go before the southern subcommittee of the Public Integrity Task Force, a little-used team formed by the Prosecuting Attorneys' Advisory Council in 1992 to handle cases when local prosecutors had a conflict or wanted to avoid the perception of one. The chairwoman of the subcommittee has agreed to take the case, though no time frame has been set.
Walsh said he felt the independent and bipartisan panel would appropriately handle the allegations and "take the politics out of it."
Horne said he's also going to investigate "abuse of power" allegations.
In a letter dated Tuesday to Gila County Sheriff John Armer and County Attorney Daisy Flores, Babeu asked for the scope of the investigation to include "allegations of human-rights violations, threatening and intimidating, misuse of public resources, theft of property, theft of identity, fraud and impersonation."
ABC15 talks to Jose Orozco's roommate Kyle Monaghan (above), since they're working all the angles. Monaghan says Orozco never brought anybody home.
Watch ABC15's report, AFTER THE JUMP…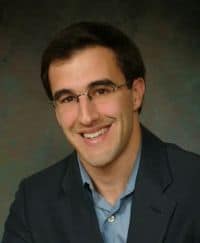 Meanwhile, questions have arisen about Babeu's relationship with Tucson state Representative Matt Heinz, who is running to fill Gabby Giffords seat in Congress. They stem from an item in the Phoenix New Times story which mentions Heinz:
Openly gay Tucson state Representative Matt Heinz was one of two Democratic lawmakers who broke ranks with the party in March 2011 and voted to give Babeu $5 million to combat border violence. Other lawmakers opposed the measure, in part, because Babeu's county is at least 70 miles from the U.S.-Mexico border. The measure finally was pared down to $1.7 million and passed by the Legislature.
About a week after Heinz's nod to Babeu, the sheriff spent the night at Heinz's home, text messages that Jose shared with New Times show.
"I'm at Mat Heinz and his boyfriend for dinner & ice cream . . . we are going out to bar and . . . to their house. [Am] staying over," Babeu texted to Jose at 1:04 a.m. last April 2.
Heinz didn't immediately return a phone call seeking confirmation of the sleepover.
The Village Voice's Steven Thrasher posed a question directly to Heinz on his Facebook page:
Rep. Heinz, Steven Thrasher,Village Voice staff writer here. My colleagues at the Phoenix New Times have implied that you and your boyfriend had three-way sex with Sheriff Paul Babeu. Is this true? I am gay and do not think consensual acts of gay sex (or three-way sex) are unethical, wrong, or frankly anyone's business beyond the parties involved. However, it looks bad for an elected official to have a "sleepover" with a government employee after helping steer $1.7 million in funds their way. As one of just a few openly gay people running for congress at a time of great trial for LGBT Americans, how do you think this looks?
Watch ABC15's report on the investigation request, AFTER THE JUMP…