NYT reporter Anthony Shadid dies in Syria.

Co-chairs of Congressional Progressive Caucus announce support for marriage equality plank in Democratic Party platform. "The co-chairs, Reps. Raul Grijalva (D-Ariz.) and Keith Ellison (D-Minn.), released a joint statement announcing that they had signed on to Freedom to Marry's proposed platform language…"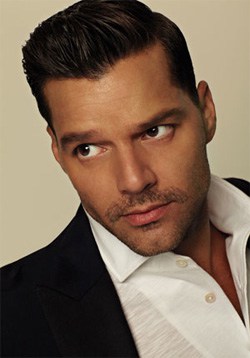 Ricky Martin on marriage: "I wish people understood that love manifests in different ways. Allow me to have my life and I won't mess with yours. That's when I struggle and get angry and punch the table. And then I talk. Martin Luther King Jr. said, 'Our lives begin to end the day we become silent about things that matter.' Trust me, everybody is asking me when I'm going to get married. People that I don't know are pushing it. But it's not something that we're talking about."

Anderson Cooper gives moms a freaky Toddlers & Tiaras makeover.

Canadian government to close legal loophole that could have undermined thousands of gay marriages around the world.

Idaho lawmaker's attempt to attach anti-discrimination amendment to prison bill fails: "Boise Democratic Sen. Nicole LeFavour, who is Idaho's only openly gay lawmaker, Thursday sought to amend a bill that tightens penalties for smuggling cigarettes or cell phones into prison by adding protections for gays and lesbians from workforce or housing discrimination."

Adam Lambert pushes back album release…

Janet Jackson to join X Factor?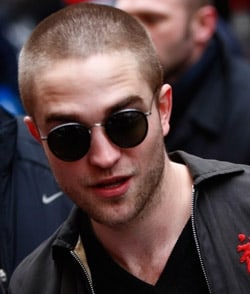 Robert Pattinson displays his dome.

Apple sold more iOS devices in 2011 than it did Macs in 28 years: "Apple sold 55 million iPads to date, CEO Tim Cook recently revealed in an interview with Fortune. The company also sold 37 million iPhones in Q1 2012 alone, with the total being around 175 million since the device's inception. All in all, Apple sold 316 million iOS devices so far."

Catholic Bishops make big plans for campaign on infringement of religious liberty…

White House holds LGBT health summit: "More than 300 people from 22 states attended the conference, which was focused on LGBT health, on Thursday in the Dorrance H. Hamilton Building at Thomas Jefferson University. Obama administration officials touted their work over the past three years on health and LGBT issues. Conference participants asked questions of officials in a town-hall style format — many focused on transgender inclusion of the administration's LGBT work — and participated in workshops on issues such as LGBT aging, youth and transgender health as well as the health care reform law and engagement opportunities with the administration."

Kelly Clarkson heading to The Voice in March.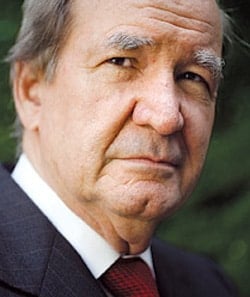 Pat Buchanan pens good-bye tirade as he exits MSNBC, blaming gays, liberals: "Without a hearing, they smear and stigmatize as racist, homophobic, or anti-Semitic any who contradict what George Orwell once called their 'smelly little orthodoxies.' They then demand that the heretic recant, grovel, apologize, and pledge to go forth and sin no more."

Chris Cornell defends man who was called a "queer" in the Seattle Airport.

Tom Cruise's son Connor, whose homophobic text to a former publicist was recently aired in the media, is making amends by DJing at an AIDS Project Los Angeles party at West Hollywood gay bar The Abbey.

Flash mob organizer Greg Rothman describes gay day at JC Penney: "As a sea of people dressed in pink descended the escalator to shop, to "flash our pink dollars," we noticed that all of the JCPenney staff were also wearing pink clothing, and they applauded as we reached their floor. It was a spectacular moment."