India's Supreme Court has been hearing arguments in a challenge by anti-gay activists to the landmark 2009 high court verdict decriminalizing homosexuality. This week, the government embarrassed itself by contradicting its position on the issue. Today, they clarified. They are for decriminalization: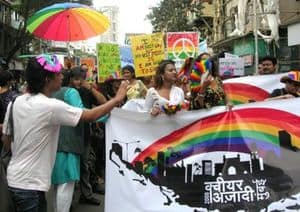 As the proceedings began in the controversial case, additional solicitor general Mohan Jain told the bench that as per the government decision there is no legal error in the Delhi high court verdict which had decriminalised gay sex in 2009.
The stand taken by Jain, who appeared for the Union health ministry, was contrary to the argument by additional solicitor general P P Malhotra, who had appeared for the ministry of home affairs and had opposed decriminalisation of gay sex.
Taking a strong exception to the change in government's stand, the bench of justices G S Singhvi and S J Mukhopadhaya pulled up the Centre and asked it not to make a mockery of the system.
The AP adds: "Tuesday's statement came days after another government lawyer told the court gay sex was "highly immoral" and should be banned. The government quickly denied that lawyer's statement, prompting confusion about its stance on the law. The old law made gay sex punishable by up to 10 years in prison. Prosecutions were rare, but the law was used frequently to harass people."