A marriage equality bill has been introduced in Illinois by Rep. Greg Harris (D-Chicago), the Chicago Phoenix reports: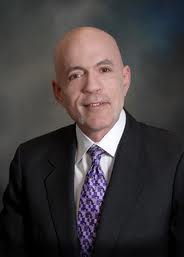 "It marks the next step in our journey toward full marriage equality in our state," Harris told Chicago Phoenix. "It's not going to happen quickly, it's not going to happen without a lot of hard work."
Harris, however, said that the bill was introduced today due to deadlines for new legislation, and that he has always worked to achieve marriage equality. Harris, who is openly-gay, has devoted his career to it, he said.
"They call it a struggle for a reason," Harris said. "We all have to keep calling our legislators, talk to our religious leaders and work hard to make this happen."
If passed, the new law would amend the Illinois Religious Freedom Protection and Civil Union Act,  allowing the voluntary conversion of a civil union to a marriage.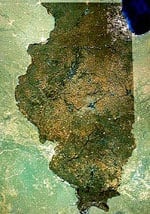 Out lesbian lawmakers Rep. Deborah Mell (40th District) and Rep. Kelly M. Cassidy (14th District) are co-sponsors of the bill.
Writes Equality Illinois CEO Bernard Cherkasov in an email:
We commend these leaders for taking yet another step towards full equality for lesbian and gay families in Illinois, and we are grateful to them for their leadership. This is just the beginning: the road to marriage equality is sure to be long, but it is one that we must travel together.
In following experiences of thousands of couples in civil unions over the past year, we confirmed what we always suspected to be true: that creating a separate institution to provide substantially the same rights did not add up to full equality under the law. A pharmacist who denied prescription pick-up to the patient's civil union partner didn't think it's the same thing as marriage. A coroner who refused to issue a death certificate to civil union partner survivor did not think that civil unions are the same as marriage. Tax preparers, estate planners, employers and employees do not think that civil unions are the same as marriage. Separate is not equal. And we at Equality Illinois will not rest until gay and lesbian couples in every corner of the state – who are equal in love – are also equal in marriage.