So what's happening in Maryland on marriage equality? The situation is about as complex as it can get at the moment, with lots of things in play, and a vote count still uncertain.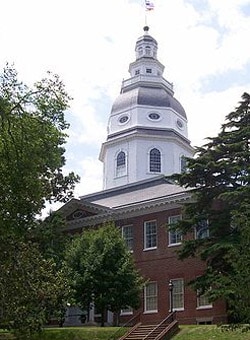 Here's what we know at the moment:
The marriage equality bill was supposed to be considered Thursday morning. It was delayed until 6 pm Thursday evening, when the legislature approved an amendment introduced by Del. Wade Kach, a Republican who had announced his support for the bill yesterday afternoon.
And in a surprise development, supporters of the Civil Marriage Protection Act agreed to accept an amendment they helped to defeat in committee earlier this week that would put off the date same-sex marriages would become legal from October of this year to January 2013 if the bill should pass.
In the committee debate, supporters of the amendment, nearly all of whom opposed the bill, said it was needed to prevent same-sex marriages from being performed in Maryland before a referendum could be held to overturn the legislation should the legislature pass it.
The amendment's backers said they did not want a situation similar to California, where same-sex marriages were performed before voters approved Proposition 8, which overturned the state's same-sex marriage law.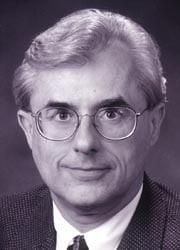 Said Kach to the AP: "I want the referendum. I want the people to have the opportunity to petition the bill to referendum because I think it's such an important decision for all Marylanders to make, not just the 188 legislators."
Opponents would need to collect 55,736 signatures by June 30 to place the bill on the November ballot.
House Speaker Michael Busch (D-Anne Arundel County) then said that the House would resume debate on the bill at 12:30 pm Friday after the joint Judiciary Committee and Health and Government Operations Committee considered a bunch of proposed amendments to the bill.
So, debate is currently scheduled to resume on the floor of the House at 12:30 pm today. No vote has currently been scheduled.
What else is happening?
Pamela Beidle (D-Anne Arundel County) and John Olszewski (D-Baltimore County), previously undeclared, have announced their support for the bill.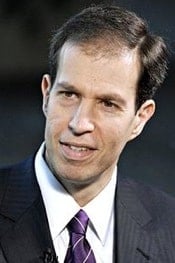 Prominent Republicans – NYC Mayor Michael Bloomberg and former RNC Chair Ken Mehlman – have been lobbying for the bill, several delegates told the Baltimore Sun.
[Maryland Governor Martin] O'Malley met with Bloomberg when he was in New York City in late January for a Democratic Governors Association fundraiser. The two discussed same-sex marriage, and O'Malley's staff has stayed in touch with Bloomberg's people on the issue.
Mehlman, who is gay and who supported the New York effort to legalize same-sex marriage, phoned "several" Republican lawmakers, along with putting out calls to lawmakers in Washington state, which just passed a same-sex marriage bill, and New Jersey.
Cardinal-elect Edwin F. O'Brien is calling delegates from the Vatican as he did last year, pressuring them to oppose the bill.
Kevin Kelly, a Western Maryland Republican, also got a call from O'Brien. Kelly, a Catholic, was surprised because he's never wavered in his stance against the bill. "He just called to thank me. To thank me for standing firm," Kelly said. "It was better than a call saying that you've been excommunicated."
The delegate was tickled that the call came from the Holy See. "I've never gotten a call from the Vatican before," Kelly said. "I was impressed."
One important 'yes' vote may be in jeopardy:
Delegate Veronica Turner, D-Prince George's, who supported the bill in committee earlier this week, said she may even miss a final vote if it is taken Friday. Turner, who is in the hospital and scheduled to have emergency surgery that day, will not be on the House floor. She would not elaborate on her health Thursday afternoon, but said that her condition was "serious."