A civil union bill has been introduced in West Virginia: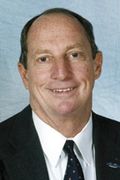 Delegate John Doyle says he introduced the bill Thursday to start a conversation about family equality. The Jefferson County Democrat says that gay and lesbian couples should have the same safety net to deal with the death of a parent or the loss of a job as married couples.
Fairness WV, which advocates on behalf of the gay, lesbian and transgender community, says this is the first time a civil union bill has been introduced in the West Virginia Legislature.
An LGBT anti-discrimination bill also introduced by Doyle has seen no movement since its introduction.