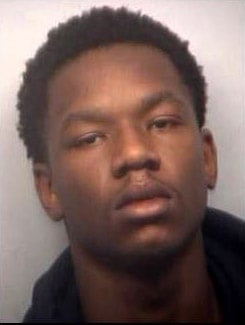 UPDATED: Williams has turned himself in.
Police are still searching for a third suspect in the vicious beating of 20-year-old Brandon White by a gang outside an Atlanta grocery store earlier this month. They have two suspects in custody but are seeking the public's help in finding a third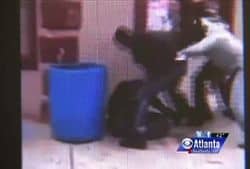 Dareal Demare Williams is believed to be hiding in the Erie, Pennsylvania area, according to police, WXIA reports.
They said Williams is a known member of the Pittsburgh Jack City Gang, and thought to be staying with friends and relatives in Erie. The Pittsburgh Jack City Gang, which also goes by the name Jack City 1029, is a violent street gang based in Atlanta. Officials said a warrant for Williams' arrest has been issued in connection with the videotaped beating of White, which was posted on the Internet. Investigators said Williams is a minor, but has been charged as an adult for his role in the beating. They said a $25,000 reward has been offered by authorities for information to his arrest.
White came forward earlier this month after the beating, in which gang members punched and kicked him while laughing and calling him a "faggot", went viral.
Said White at the time: "By them going ahead and putting it on the internet, I feel that they wanted the attention…they wanted to make themselves look like they were brave or strong, but in my opinion, I'm the brave one."
U.S. Attorney Sally Quillian Yates said her office is looking into potential civil rights violations based on sexual orientation. Georgia does not have a hate crimes statute.