It may not come as that much of surprise given that he directed one of the most iconic gay films of the 90's, but director Stephan Elliott came out of the closet for the first time publicly yesterday at the Australian Academy of Cinema and Television Arts (AACTA) Awards, ABC reports: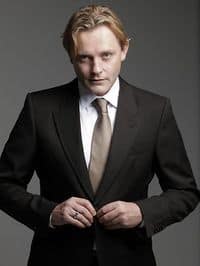 "I've been offshore for many, many years for another reason," Elliott, director of Priscilla Queen Of The Desert and A Few Best Men, said. "Basically it was because I was scared of who I was. I basically was scared that I was gay. Even after Priscilla I stayed offshore basically because I was frightened of my family. And tonight I'm coming out."
The news was greeted by loud, supportive applause and looks of shock from his peers.
A teary Elliott then thanked the audience and urged other high-profile members of the entertainment industry to get behind the push for equal marriage rights in Australia.
Elliott is out with his first new film,  A Few Best Men, in years. Since Priscilla he had made just three — Welcome to Woop Woop (1997), 1999's Eye Of The Beholder and 2008's Easy Virtue starring Jessica Biel and Colin Firth