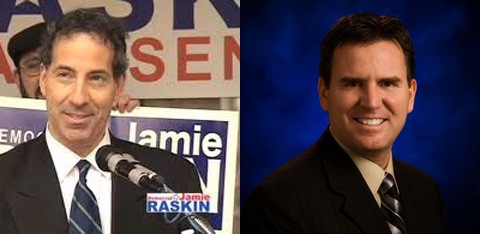 Yesterday I posted a repulsive bit of testimony from a 14-year-old girl who asked the Maryland Senate Judicial Proceedings Committee to vote down the marriage equality bill for her birthday.
Here's a very satisfying snippet of testimony pulled by Think Progress LGBT in which Democratic Maryland Senator Jamie Raskin rips Brian Raum of the conservative Alliance Defense Fund's irrational argument that businesses should be allowed to discriminate against married same-sex couples.
Asks Raskin to a stammering Raum: "You testified that hotels, motels, and restaurants should be required to serve gay individuals, but you think we should write into the law they should not be required to serve gay married individuals?"
Listen, AFTER THE JUMP…