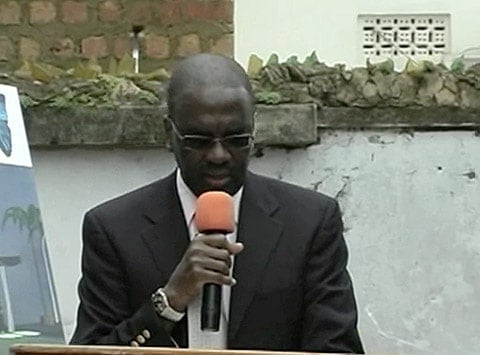 Jim Burroway at Box Turtle Bulletin comments on a surprising video that turned up on YouTube this week featuring Dr. Willy Mutunga, the Chief Justice of Kenya, declaring "gay rights are human rights". The speech was given at a groundbreaking ceremony for FIDA Uganda, a Ugandan organization of Women Lawyers.
Says Mutunga in the video:
The other frontier of marginalization is the gay rights movement. Gay rights are human rights. Here I'm simply confining my statement to the context of human rights and social justice paradigm, and avoiding the controversy that exists in our constitutions and various legislation. As far as I know, human rights principles that we work on, do not allow us to implement human rights selectively. We need clarity on this issue within the human rights movement in East Africa, if we are to face the challenges that are spearheaded by powerful political and religious forces in our midst. I find the arguments made by some of our human rights activists, the so-called "moral arguments" simply rationalizations for using human rights principles opportunistically and selectively.
The Chief Justice's speech in Uganda is interesting for three reasons.
First, his call for recognizing that "gay rights are human rights" actually pre-dates an identical declaration from US Secretary of State Hillary Clinton by two full months.
Secondly, the woman wearing lavender you see seating herself at the beginning of the video is Uganda's Speaker of Parliament Rebecca Kadaga, who played an important role in reviving the Anti-Homosexuality Bill in October.
And finally, Uganda and Kenya close neighbors, sharing a common history as part of Britian's East African colonies, and they maintain extensive political and economic ties. Much of Uganda's imports and exports flow through the Kenyan port of Mombasa, and the two countries are part of a larger emerging common market, the East African Community. The situation for LGBT people in Kenya is generally much better than in Uganda, although there have been instances of mob violence against suspected gay people in recent years.
Watch, AFTER THE JUMP…