The Ugandan governement released a statement late yesterday distancing itself from the anti-homosexuality bill introduced in parliament this week that proposes the death penalty for anyone caught engaging in homosexual acts twice, and for gay sex where one partner is a minor or has HIV. The bill also says those discussing homosexuality in a public forum (such as LGBT rights groups) would face seven years in prison.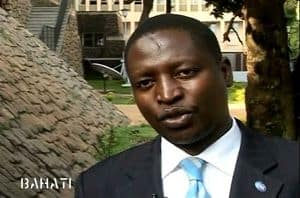 The government insisted, however, that debate on the bill should go on, News24 reports.
Said the statement: "The bill itself was introduced by a backbencher. It does not form part of the government's legislative programme and it does not enjoy the support of the prime minister or the cabinet…However, as Uganda is a constitutional democracy, it is appropriate that if a private member's bill is presented to parliament it be debated."
The AP reports that the bill's author David Bahati, says he has changed the bill: "Bahati now says he has rewritten the bill to remove the death penalty provision, leaving life imprisonment as the maximum sentence for what he calls 'aggravated homosexuality.'"
Uganda suggested the U.S. was lax in its criticism of other countries with similar laws, according to another part of the statement: "One might ask for example, if Uganda enjoyed as close a relationship with the US and European countries as Saudi Arabia [which sentences homosexuals to corporal and capital punishment] would we have attracted the same opprobrium as a result of allowing this parliamentary debate?"