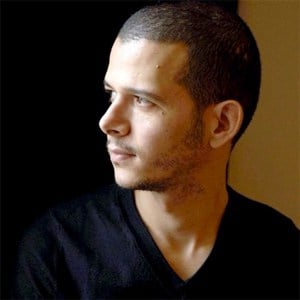 It's unusual and wonderful for the words of the writer Abdellah Taia to show up in an English-language publication, as they did in this morning's New York Times. It's also a little nervous-making. To read Taia is, very often, to be heartbroken.
That's the case today. In "A Boy To Be Sacrificed," Taia describes the experience of growing up in early-80s Morocco, captive to an unwitting effeminacy — "something in the way I moved my hands, my inflections. A way of walking, my carriage. An easy intimacy with women, my mother and my many sisters" – which set him apart from his community, and made him an outcast even as a child:
By the time I was 10, though no one spoke of it, I knew what happened to boys like me in our impoverished society; they were designated victims, to be used, with everyone's blessing, as easy sexual objects by frustrated men. And I knew that no one would save me — not even my parents, who surely loved me. For them too, I was shame, filth.
Taia proceeds to describe the night the frightened child he was gave way to the rather Cynical (though seldom "cynical") man he became — a night when a group of drunk men gathered outside his home, rather like the Sodomites of Genesis, and demanded that Taia be released to them for their pleasure. He was 12 or 13 years old at the time:
I was far, then … from understanding that the problem wasn't me. I was simply afraid. Very afraid. And I hoped my big brother, my hero, would rise and answer them. That he would protect me, at least with words. I didn't want him to fight them — no. All I wanted him to say were these few little words: "Go away! Leave my little brother alone."

But my brother, the absolute monarch of our family, did nothing.
Taia ultimately made it to Sweden, and then to France, where he studied at the Sorbonne. He lives in France still.