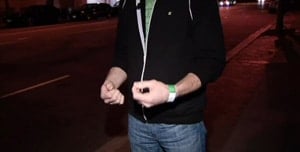 A man has been brutally beaten in an anti-gay attack in Washington D.C.'s Columbia Heights neighborhood, NBC Washington reports:
The attack happened around 9:15 pm on Monday night on Georgia Avenue. The 29-year-old victim says the homophobic remarks began as he stepped out of a taxi. It wasn't long before the suspects assaulted him. The victim managed to call his partner for help during the attack, but the suspects turned off his phone. The victims jaw was shattered into two pieces before he was attacked again and dragged along the sidewalk. The suspects stole the victim's iPhone, iPad, and wallet. He is still in the hospital.
The victim's partner wrote Towleroad this morning. Unfortunately, the victim is still in the ICU.
Watch NBC Washington's report, AFTER THE JUMP…
The Washington Blade adds that another gay man and a transgender woman were attacked the following day:
The gay male victims remained hospitalized this week, with one being treated for a bullet wound to his liver and the other awaiting surgery Wednesday afternoon to repair a broken jaw. The transgender woman was treated and released for a head injury after being knocked unconscious. Police have listed the attacks against the two gay men as anti-gay hate crimes. The attack against the transgender woman was not listed as a hate crime but police are looking into the possibility that it may have been an anti-trans hate crime, according to a police report. Officers assigned to the police Gay & Lesbian Liaison Unit were said to be involved in the investigation into each of the incidents.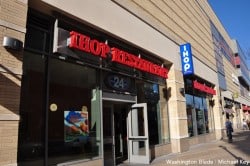 The attack in which the gay man was shot took place at a local iHOP:
Aaron Woodland, who identified himself as the victim's cousin, said he and another cousin were with the victim at the restaurant when the incident occurred. According to Woodland, the three suspects were sitting at a table near where the victim and the two cousins were seated. He said the suspects referred to the victim and the two cousins repeatedly as "faggies" while the two parties sat at their separate tables.
An altercation took place in which the victim was shot. More at The Blade regarding description of the crimes and the suspects.
Watch, AFTER THE JUMP…
View more videos at: http://nbcwashington.com.