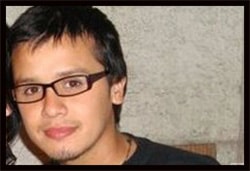 Daniel Zamudio, a gay Chilean man who was beaten, stabbed, burned, and branded with a Swastika by a gang of neo-Nazis earlier this month and had been clinging to life in a hospital, was pronounced dead earlier this evening.
"Doctors performed a test this afternoon that confirmed cerebral failure and soon after, Zamudio died," Americas South and North reports.
The Chilean LGBT rights group MOVILH tweeted: "Daniel Zamudio died. Strength to your family. You will be remembered. Your passage was not in vain."