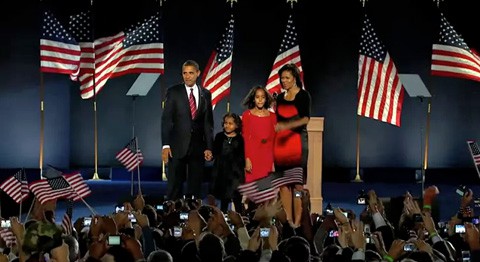 A documentary on Obama's first term is coming on March 15. The trailer has just been released, as has the Republican response:
"The American people don't need a movie trailer or a 17 minute documentary to know what the president accomplished over the past three years. Unfortunately Americans feel Obama's accomplishments each and every day after President Obama led our country to higher unemployment, record debt, and higher gas prices. The question is what does another Obama term mean for America? From the promise of fewer jobs, tax increases, more debt, and the implementation of Obamacare, we literally cannot afford another four years of President Obama."
Watch the trailer for The Road We've Traveled, AFTER THE JUMP…
Directed by Davis Guggenheim. Narrated by Tom Hanks.