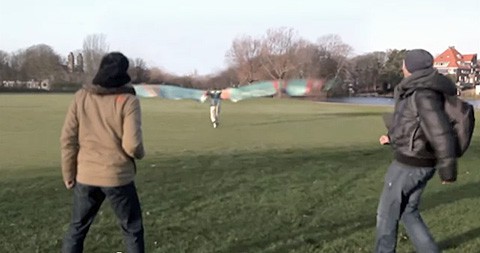 Congratulations to the doubters:
Not only did Jarno Smeets not actually fly like a bird, his name isn't even Jarno Smeets. It's actually Floris Kaayk, a Dutch CGI artist and filmmaker who told a Dutch TV show today that the "Human Bird Wing" project was all part of a documentary he's making on Internet hoaxes.
Suspicion about the video, which has racked up nearly 3 million views on YouTube in under a week, began almost immediately after it went live last weekend.
Background HERE.