VIDEO: Shark fins litter Hong Kong sidewalk.

A Pinterest board of all the companies that have dumped Rush Limbaugh.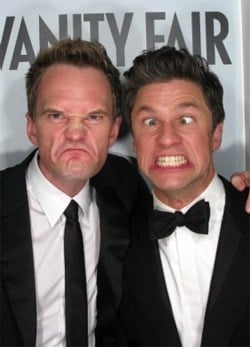 Photo booths bring out the clown/kisser in everyone.

Sears pulls 'I Heart Butt Plugs' t-shirt from online store.

Washington Redskins defensive coordinator Gregg Williams reportedly uses anti-gay slur: "You dumb, stupid [MF], you went in the wrong hole…We're not running an AIDS convention here."

Queen Latifah launching singing competition: The Star Next Door.

Gay Nigerian asylum seeker in UK says he would rather die than go back to his home country: "John Abraham, 25, is currently in Colnbrook Immigration Removal Centre near Heathrow airport, west London and is due to be deported to Nigeria on 8 March…And he asked us to identify him as he said the danger to his safety would be no greater if he was deported – as everyone in his community in Nigeria already knows he is gay."

GOP Senate candidate Gary Glenn, the American Family Association of Michigan president, has written a letter to the city of Mount Pleasant, warning city commissioners that [LGBT non-discrimination laws] could threaten children's privacy in "public facilities".

Only God forgives Ryan Gosling's hotness.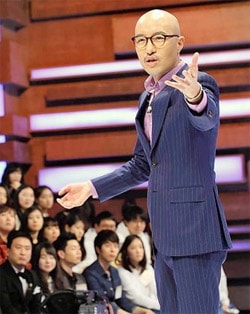 Out and proud South Korean TV personality Hong Seok-Cheon making history. "Hong is the featured guest on a cable TV show called the 'Star Lecture Series,' making history, he says, as the first gay man to discuss sex and sexual orientation on-air in South Korea."

Bad Romance: The Suffrage Version.

Death of singer Lucio Dalla sparks homophobia debate in Italy: "Commentators have said that Mr Dalla's reserve about his sexuality reveals Italy's levels of discrimination. 'Lucio Dalla's death is marked at the cathedral. But Lucio Dalla was a man who, being gay, never said it out [loud],' said widely respected journalist Lucia Annunziata…'It's all fine and you even get a burial at a cathedral, with all the blessing of the Church, if you don't say you're gay,' she said, adding that Italy was permissive only when it turned a blind eye to certain things."

LGBT POV: Meet Equality California's new Interim Executive Director Laurie Hasencamp.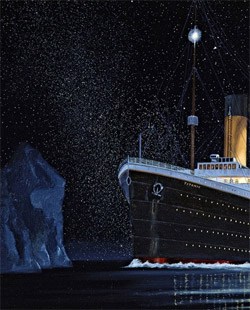 Scientists: Moon to blame for sinking of the Titanic. "The team investigated speculation by the late oceanographer Fergus Wood that an unusually close approach by the moon in January 1912 may have produced such high tides that far more icebergs than usual managed to separate from Greenland, and floated, still fully grown, into shipping lanes that had been moved south that spring because of reports of icebergs."

Maggie Gallagher defends priest who denied communion to lesbian at her mother's funeral: "The Archdiocese of Washington appeared to reprimand this priest. But really, the bishops have to make it clear that the time to confess your sin to a priest is in the confessional, whose doors are always open, and not a few minutes before the Mass starts."

Annie Lennox on feminism: "I don't think feminism is about the exclusion of men but their inclusion … we must face and address those issues, especially to include younger men and boys…I would like to see the gay population get on board with feminism. It's a beautiful organisation and they've done so much. It seems to me a no-brainer."