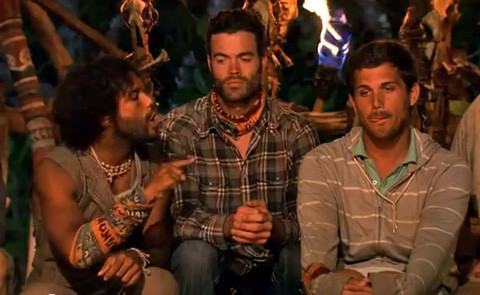 Back in January I noted that Colton Cumbie (above, right), a gay Republican, was set to compete in Survivor: One World, and was being billed as a villain.
So how's he doing?
Well he's exposed himself as a racist, calling the African-American stand-up comic Bill "ghetto trash" and telling him to "get a real job" and explaining that he has Black people in his life (his housekeeper), and insensitive to little people (he calls Leif an "Oompah-Loompah" to his face, and says "that little Munchkin needs to get knocked back to Oz."
In other words. the villain thing is going as planned.
Check out the astonishing clips (spoilers, especially the 4th tribal council video),
AFTER THE JUMP…