SURVEY: 'Don't Ask, Don't Tell' repeal has less impact than expected.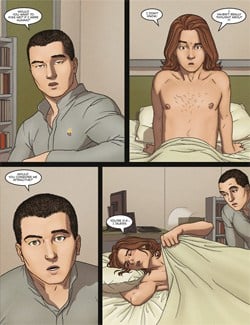 Artifice gay web comic blows past $7,000 kickstarter goal for print edition in less than 48 hours.

More on Jose Orozco's $1 million claim against Sheriff Paul Babeu: "The notice adds that 'in late February, 2012, Sheriff Babeu requested for the first time an investigation of Mr. Orozco, including accusations that Mr. Orozco committed a series of crimes and wrongful acts nearly six months prior to the date the Sheriff's request for investigation was made.' The notice states that Orozco seeks $1 million for emotional distress and harm to reputation. 'The evidence gathered thus far supports both that figure and our belief that a jury would award a much greater amount at trail that that claimed herein,' it states.

Male model fix: Thierry Pepin.

Leonardo Dicaprio and his man posse hit SXSW.

Armistead Maupin reminisces on Tales of the City.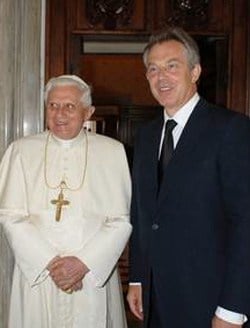 Former British PM Tony Blair backs marriage equality: "Mr Blair – one of the best known Catholics in Britain – has told friends he 'strongly supports the Prime Minister's proposal'."

Ohio lawmaker introduces bill to regulate men's reproductive health: "Before getting a prescription for Viagra or other erectile dysfunction drugs, men would have to see a sex therapist, receive a cardiac stress test and get a notarized affidavit signed by a sexual partner affirming impotency, if state Sen. Nina Turner has her way."

Survey: Mephedrone use rises among gay UK clubgoers. "Mephedrone was also selected by those in the survey as their favourite drug. Of the 309 participants, 20 percent said mephedrone was their favourite drug, followed by cocaine (14 per cent) and GHB or GBL at 12 percent."

Madonna protecting her children from MDNA's more 'adult' tracks: ""Every time I get in the car the radio is on. It's quite shocking that my five and six-year-old children know the words to every single song on the radio. They haven't heard my entire album, they definitely haven't heard Gang Bang. I doubt that will ever get played on the radio.""

LISTEN: Adam Lambert's "Better Than I Know Myself" gets a remix by Alex Ghenea.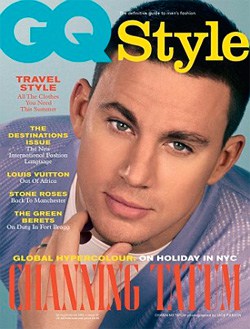 Channing Tatum gets cleaned up for GQ Style UK.

RuPaul's Drag Race launching all-star edition: "As you can probably surmise from the series' title, past contestants — or, the case of Drag Race, past queens — will return and compete in what the network is calling a 'battle royale.'"

VIDEO: Sam Sparro's "Happiness".

Maggie Gallagher's son debuts song at NYC AIDS fundraiser.

Pennsylvania House to consider same-sex marriage ban Tuesday: "The House State Government Committee will take up the issue when it meets at 9AM at the Capital. Representative Daryl Metcalfe's proposal would amend the Pennsylvania Constitution to ban recognition of any 'substantial equivalent' to heterosexual marriage. The Republican lawmaker introduced his measure last year."