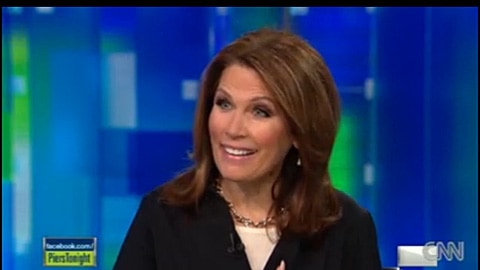 Michele Bachmann is shocked when Piers Morgan suggests that she's judgmental about gays:
"I'm not here as anybody's judge…Well, that's rude. That's absolutely rude….I believe in traditional values. I believe in marriage between a man and a woman but I don't believe that's bigoted."
Watch, AFTER THE JUMP…
Jeremy Hooper at Good As You reminds us of her 2004 remarks:
"Any of you who have members of your family that are in the lifestyle—we have a member of our family that is. This is not funny. It's a very sad life. It's part of Satan, I think, to say this is gay. It's anything but gay."