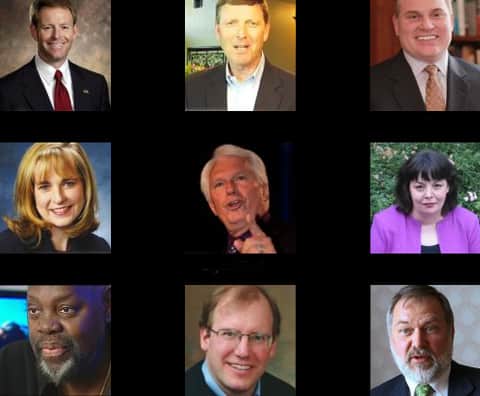 Today, GLAAD launched the Commentator Accountability Project, with a goal "to put critical information about frequent anti-gay interviewees into the hands of newsrooms, editors, hosts and reporters."

Writes GLAAD: "Audiences need to be aware that when they're not talking to the mainstream media, these voices are comparing the LGBT people to Nazi Germany, predicting that equal treatment of LGBT people will lead to the total collapse of society, and even making accusations of satanic influence."
Nearly three dozen anti-LGBT commentators including Tony Perkins, Bryan Fischer, Maggie Gallagher, Bill Donohue, and Alan Chambers are included in the roll-out of GLAAD's initiative.
Said GLAAD spokesperson Herndon Graddick:
"Hate is not an expert opinion. In most cases, news outlets invite reputable experts to speak on the subject at hand, but when talking about LGBT issues, open hostility and anti-LGBT bias seems to be all the credibility required. This project holds these so-called 'pundits' accountable for the extreme anti-LGBT rhetoric they continue to spread…These activists have the right to recite their anti-LGBT talking points, but it is important to expose the questionable and often hostile rhetoric that passes as punditry when so-called 'experts' speak out against the lives of LGBT people on the air or in print. If networks are going to continue to invite those with incendiary anti-LGBT views on their programs, show runners should know the full picture of who these individuals really are so that critical context can be relayed to the audience."