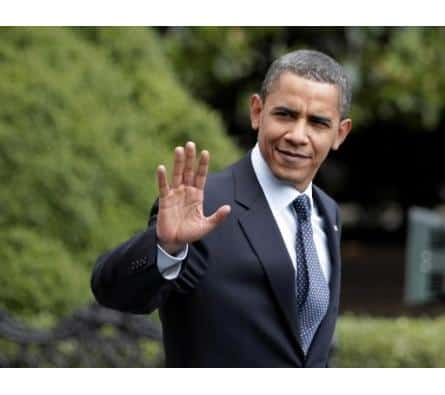 As Democratic leaders discuss adding marriage equality to the party agenda, tensions develop behind the scenes:
… sources told The Huffington Post that the DNC has been asking advocates for patience, worried that more sweeping platform language would put the president in an awkward bind.

"The DNC folks — their political shop — have been calling people and really pressuring them," said Paul Yandura, a political and fundraising strategist at the firm Scott+Yandura who led gay and lesbian outreach on both Bill Clinton and Al Gore's presidential campaigns. "Look, I'm not going to claim that they're pressuring them not to be for it, but this 'let's wait' thing is always what happens in politics — let's wait so they can find a way to slow this down and maybe get a good reason not to do it."

"But that doesn't mean that activists and other people have to wait and see," Yandura added. "I think that we have to keep up the pressure."

Melanie Roussell, a spokesperson for the DNC, did not directly refute Yandura's assertion. Instead, she emphasized the party's commitment to equality and inclusion, with respect to both LGBT Americans and the platform process.

"The President and the Party are committed to crafting a platform that reflects our values and a belief that this is a nation in which everyone deserves a fair shot and hard work is rewarded," she wrote in an email to The Huffington Post. "The time will come to consider the content of the platform but not a single platform committee member has been chosen and the process has yet to begin."

 Last week, Andy reported on an imminent pro-marriage rally in Cleveland; the brain-child of 17-year-old Adam Hoover. The rally's over, and it looks like it was a smash – but Hoover's disconcertingly absent from the press coverage. Give the guy some credit!
 Cuddling with full-grown lions atop a car painted like a zebra: Why not?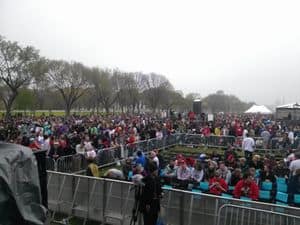 The Reason Rally: More than 10,000 nonbelievers gathered Saturday on the National Mall:
The Reason Rally, sponsored by 20 atheist, secular and humanist groups, was billed as a "coming-out" party in the heart of Washington for a segment of the American population that is growing faster than any religious group.

"There are too many people in this country who have been cowed into fear of coming out as atheists, secularists or agnostics," said the event's star turn, Richard Dawkins, the British scientist and best-selling atheist author.

"We are far more numerous than anybody realizes."

 The next morning, Dawkins turned up on Up! w/ Chris Hayes to chat with Jamila Bey, Steve Pinker, et. al. Watch the discussion here.

 Salman Rushdie: Socialite.
 Christiana, Denmark's most famous hippie enclave, could be shut down by the man.

 It is mathematically improbable that Rick Santorum will be the Republican nominee for the American presidency.

 Sometime in the last week, people began tweeting things hashtagged "#tomyunbornchild." The tweeters don't want gay kids.

 As I type these words, James Cameron is the deepest man alive:
The director … used a specially designed submarine called "Deepsea Challenger" to dive nearly seven miles. He completed his deep dive a little before 8 a.m. Monday local time, according to Stephanie Montgomery of the National Geographic Society.

"All systems OK," were Cameron's first words, according to a statement. He arrived at a depth of 35,756 feet early Sunday evening on the U.S. East Coast.

 OutQ News interviewed veeps at the GLAAD Media Awards last night …
 … where John Stamos auctioned off a rather enthusiastic gay kiss. Watch AFTER THE JUMP …