NOM President Brian Brown released a statement today in response to evidence revealed by documents related to an investigation into its election activities in Maine that it worked to sow division between gays, Blacks, and Latinos in order to further its anti-gay agenda on the state and national level.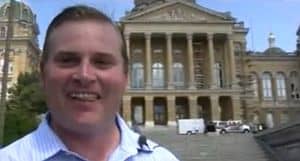 Said Brown in a statement:
"The National Organization for Marriage (NOM) was formed in 2007 and has worked extensively with supporters of traditional marriage from every color, creed and background. We have worked with prominent African-American and Hispanic leaders, including Dr. Alveda C. King, Bishop George McKinney of the COGIC Church, Bishop Harry Jackson and the New York State Senator Reverend Rubén Díaz Sr., all of whom share our concern about protecting marriage as the union of one man and one woman.
"Gay marriage advocates have attempted to portray same-sex marriage as a civil right, but the voices of these and many other leaders have provided powerful witness that this claim is patently false. Gay marriage is not a civil right, and we will continue to point this out in written materials such as those released in Maine. We proudly bring together people of different races, creeds and colors to fight for our most fundamental institution: marriage."
Maine's investigation into NOM was authorized after GOP presidential candidate testified before The Commission on Governmental Ethics and Election Practices in October 2009. Karger has been tracking NOM's finances and attempts to keep secret its lists of donors for years.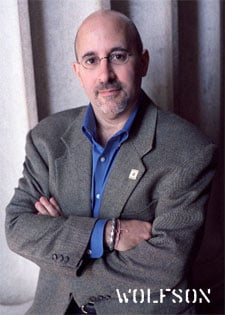 Freedom to Marry President Evan Wolfson released a statement this morning in response to the documents, which reads, in part:
"In its anti-gay crusade to block the freedom to marry, NOM has spent years working to drive wedges within communities across the nation, all the while claiming it does not 'hate' anyone, gay or non-gay.  Now exposure of NOM's own strategy memos confirms that NOM will stop at nothing to push its agenda, pitting American against American, minority against minority, family members against family members. 
 
"NOM's wedge-strategy memos detail its campaign to funnel money to a handful of African-American clergy in order to attack gay couples and, appallingly, discredit the strong and clear voice of those African-American civil rights champions, such as John Lewis, Julian Bond, and Coretta Scott King, who have stood up for the freedom to marry and the equal civil rights of all people, including gay people of color.  These smoking-gun documents show how NOM has sought, in the most cynical ways imaginable, to bait the gay community in hopes of provoking a hurt response that would further divide, all in furtherance of the ugly and cruel anti-gay agenda.
 
"NOM's secret memos describe its intention to 'interrupt [Latinos'] process of assimilation' by 'making support for marriage a key badge of Latino identity' and 'seek to identify glamorous young Latino and Latina leaders' to reject equal protection for their own family members who are gay.  And all of this to be done, fueled by NOM's shadowy secret funders, in the name of religion — in flagrant contempt of the Golden Rule of treating others as you would want to be treated.  Despicable.
 
"Happily, even as NOM works to sow division and falsehood, we've seen the majority for marriage grow, as more Americans hear from their friends, family members, neighbors and coworkers about why marriage matters to gay people, their kids and their kin.  And while NOM has worked to generate and showcase anti-gay animosity in communities of color, all of America's communities have moved in support of the freedom to marry, thanks to the gay and non-gay people of color and others who have talked from the heart about why marriage matters.