Pilot subdued after going nuts on JetBlue flight from JFK to Vegas.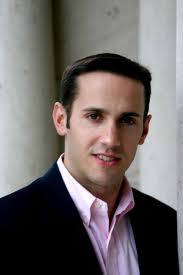 Maine Freedom to Marry Coalition announces PAC, new campaign manager Matt McTighe: "The Maine Freedom to Marry Coalition is made up of EqualityMaine, Gay & Lesbian Advocates & Defenders, the American Civil Liberties Union of Maine, Maine Women's Lobby, Engage Maine and 16 other organizations."

Alicia Silverstone feeds her baby like a bird.

Five Republicans and three Democrats in focus on the fate of Colorado's civil union bill: "Supporters are back again this year with Senate Bill 2. And while the balance of power in the statehouse hasn't changed — Democrats control the Senate and Republicans control the House — they hope the political landscape has. That's due in large part to Coloradans for Freedom, which earlier this year formed with a mission to bring together and provide support to Republicans who support civil unions."

HHS Secretary Kathleen Sebelius releases statement on LGBT Health Awareness week.

Battle in Me: Here's Garbage's UK single.

Big Time Rush's Carlos Pena, Jr. looking fine in a Speedo.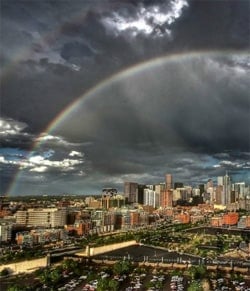 Double rainbow over Denver.

Gary Ross talks about the next Hunger Games installment, Catching Fire.

George Takei polls his heterosexual fans on when they became straight.

Woman arrested in anti-gay shooting at Columbia Heights, D.C. IHOP: "In announcing the arrest Monday, D.C. Police Chief Cathy L. Lanier declined to comment on whether authorities believe the shooting was a hate crime, saying prosecutors will make that determination. She also declined to discuss the victim's sexual orientation."

Five ways 2012 Republicans resemble 1920's 'Main Street'.

Two teens caught red-handed (literally, with paint) over hate graffiti in Rehoboth, Delaware: "A report said that several residents on Fir Drive and Shady Ridge Drive had their cars, houses, windows and fencing damaged by red spray paint sometime between 9:30 p.m. Thursday, March 22 and 7 a.m. Friday, March 23. One victim on Shady Ridge Drive had anti-gay sentiments spray-painted on his car and the front of his house, resulting in the hate crime charge. According to the report, all but one of six victims was between the ages of 66 and 80."

Mario Lopez strips down, glistens with water in South Beach.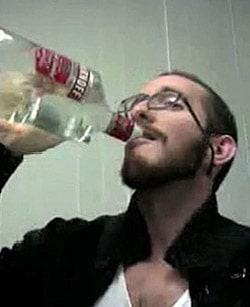 Invisible Children Director of Ideology Jedidiah Jenkins boasts about grant money, chugs vodka: "a hundred thousand for Haiti and $900,000 in extra for me."

Atlanta Checker Cab takes quick action against homophobic cabbie: "Within hours of an Atlanta Checker Cab driver telling a gay man "f**k you faggot" outside two popular gay nightspots in Midtown, the company confronted the driver and fired him."

LISTEN: Madeon's remix of Martin Solveig's "The Night Out".

How the New Hampshire GOP voted to keep marriage equality: "Freedom to Marry, which led the campaign against the repeal bill, credits its success in part to inroads it has made nationally with Republicans. Freedom to Marry's founder, Evan Wolfson, credits conservatives like Ted Olson — who led the challenge to Proposition 8 in California — and former Republican National Committee chairman Ken Mehlman with accelerating that trend. Mehlman, newly out a year or two ago, was "very effective," Wolfson says, in guiding them in New Hampshire. And polling showing an overwhelming opposition to the bill in New Hampshire certainly did not hurt."