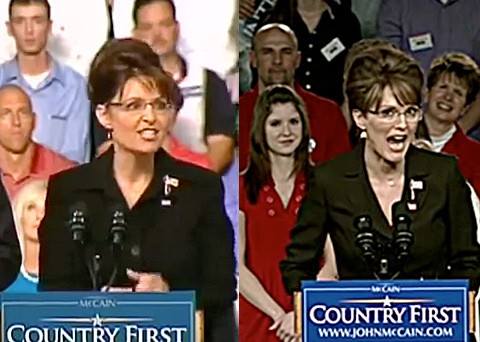 A must-watch!
Here's a scene for scene comparison of Sarah Palin's actual media appearances and Julianne Moore's reenactments of them from the movie Game Change.
Writes YouTuber flammable2002:
"This is for the purposes of revealing the similarities and differences between the reality and the performance. I believe not only does this serve to credit Julianne Moore as an actress, but it also tells us a lot about what happens when real historical events are portrayed through dramatic arts."
It's fascinating to see where Moore hits it (most of the time!) and where she's a little off.
Watch, AFTER THE JUMP…