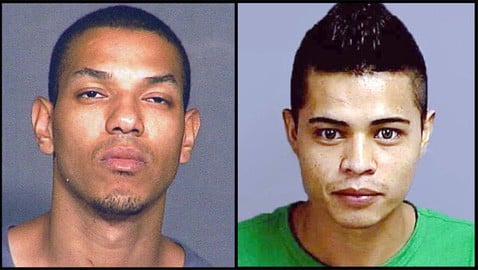 Police have identified two suspects in the murder last week of a NYC Chelsea man, although there are differing reports on his relationship to them.
Investigators believe John Laubach, 57, who had recently had a stroke, hired ex-con Edwin Faulkner, 30, and Juan Carlos Martinez-Herrera, 26, to be his caretakers, a police source said. Both remain at large.
NY1 reports "Sources say Laubach paid the two men to have sex with him."
Laubach had been known to bring young men to his pad, and there were no indications of forced entry into his home, which was ransacked. Faulkner and Martinez-Herrera fled with the victim's laptop and credit cards, sources said.
"He hired them for a little bit of money to take care of him. Somewhere along the line, they decided to kill him and rob him," said a law-enforcement source. This past weekend, detectives received information that one of the suspects was holed up in a building on University Avenue in The Bronx, sources said.
The authorities are now seeking the public's help in finding Edwin Faulkner, 30, who is 5 feet 9 inches and 140 pounds; and Juan Carlos Martinez-Herrera, 26, who is 5 feet 8 inches and also 140 pounds.
"They both have criminal histories," said a police spokesman, who added that Mr. Faulkner had had several run-ins with the law in the New York area and that Mr. Martinez-Herrera had a criminal record in Florida.
Laubach, a well-liked neighborhood figure, who used to walk around his block with a cockatoo named Bolo on his shoulder, was found bound and gagged with duct tape in his apartment. Anyone with information on the case is asked to call Crime Stoppers at (800) 577-8477 or go to nypdcrimestoppers.com.