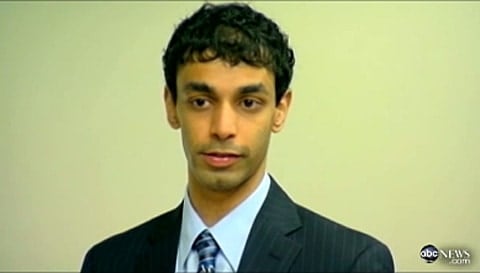 The jury now has the fate of Tyler Clementi's roommate Dharun Ravi, in its hands after 12 days of testimony from nearly 30 witnesses. Defense attorneys focused on the fact that Ravi was not acting out of hatred of Clementi or gay people and said that Ravi only did what he did because he was curious, unfamiliar with gay people, and was concerned about the iPad in his room being stolen.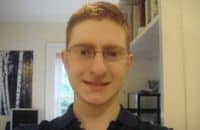 The Star-Ledger reports on the defense's closing statement:
Dharun Ravi's lawyer, Steve Altman, called that point one of the most important points for the jury to consider in the second half of his closing statement, which began at 1 p.m. and lasted about an hour, until Altman put on a tape of Ravi's statement to police last September. Altman instructed the jury to re-watch the taped statement.
"You look at him, you look at him," Altman told the jury, asking them to consider if in the statement Ravi appears "hateful, ugly, mean-spirited, with the intent to hurt, humiliate, intimidate."
The challenge for jurors could be deciding whether the laws apply to what Ravi is alleged to have done.
He faces 15 charges. Four are invasion of privacy and attempted invasion of privacy charges, where the required proof is that he saw or disseminated images — or attempted to — of private parts or sex acts, or a situation where someone might reasonably expect to see them.
Four charges allege bias intimidation. Ravi can be convicted of intimidation if he's also found guilty of an underlying invasion-of-privacy charge. Two of those charges are second-degree crimes punishable by up to 10 years in prison — the most significant penalties he faces if convicted.
Seven charges accuse him of trying to cover his tracks. Among the allegations: that he deleted and changed Twitter postings and text messages and told another witness what to say.
CBS News reports:
On Wednesday morning, Judge Glenn Berman instructed the jury on the law and the relevant statutes in the case.
In his closing statement, defense attorney Steven Altman said his client had acted like a teenager, not a criminal. "He hasn't lived long enough to have any experience with homosexuality or gays. He doesn't know anything about it. He just graduated high school," Altman said.
Watch an ABC News report filed after the defense rested its case, AFTER THE JUMP…