Fishbowl DC reports that CNN commentator, suspended for homophobic tweets he made during the Super Bowl, has been okayed to return to the air: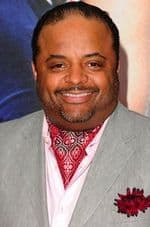 "CNN staff was alerted today on the 10 am conference call that Roland Martin's suspension has been lifted."
At the time of his suspension, CNN noted that "Roland will not be appearing on our air for the time being."
It's not clear what caused CNN to lift its suspension aside from Martin's offense being gone from the headlines.
Martin met with GLAAD in late February and after the questionably productive meeting issued a non-apology apology, touted his support for lifting the 'Don't Ask, Don't Tell' policy,gay adoption, and including gays in hate crimes laws, and then gave what might be perceived as a warning that he'd possibly be speaking out in ways that gays might not like in the future:
"I have no plan to abandon my goal as a truth teller on a variety of issues; and, yes, that includes those that may be on the LGBT agenda."