Irish Queers to protest St. Patrick's Day parade in NYC.

Goldman Sachs executive director rips firm in 'Why I am quitting' editorial.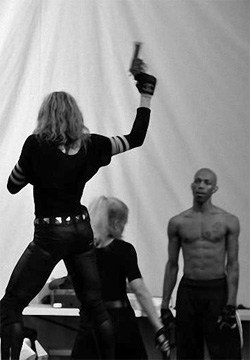 Madonna brandishes revolver in tour rehearsals.

Anderson Cooper and MIA engage in war of words over Twitter.

Germaine Greer glitter-bombed by trans activists: "Feminist writer Germaine Greer has been glitter-bombed at a book-signing today in New Zealand for her comments about trans women, including a 2009 column which said they 'seem to us ghastly parodies' and claimed being trans was a 'delusion'. The Queer Avengers group took exception to Greer's brand of what it termed "transphobic feminism" and delivered the glitter in a move more often seen deployed on homophobic politicians in the US."

Richard Socarides on the changing AIDS epidemic, and where to go next.

Anti-gay evangelist Scott Lively responds to the lawsuit filed against him yesterday by Sexual Minorities Uganda: "I am an American citizen [being targeted] over the persecution of homosexuals as they define it as a crime against humanity – for speaking the truth of the Bible in a foreign country…Frankly, I don't this is actionable.They make it clear that this suit is … premised on speeches or writings….I spoke to members of parliament in their assembly hall, and advised them to focus on therapy and not punishment [for homosexuality]. What they're suggesting here is that the duly elected legislative representatives of Uganda, the cream of Ugandan society, cannot be responsible for their own [legislative] actions – that they adopted legislation because a white evangelical came and said something to them."

Queer artist and blogger Mark Aguhar dies. Tumblr tributes.

Jon Bartlett on rescue pets and the gay community.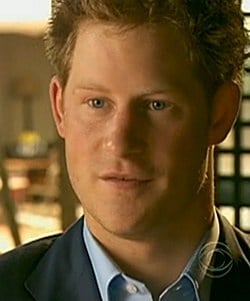 Prince Harry speaks.

Trans Indian TV host Rose Venkatesan wants to start a political party: "Venkatesan said she had big plans for her Sexual Liberation Party of India which she hoped to launch in the next two months. It would be the first party led by a transgender. But the going has been far from smooth. Since 2010, she has been in and out of jobs, faced sexual discrimination at the radio stations she has worked at and her mother refuses to talk to her."

Darren Criss turns down X Factor hosting gig.

Naked male yoga comes to Brooklyn.

100 real Tweets from homophobes who would kill their gay child: "On March 12, 2012, the hashtag #ToMyUnbornChild became a trending topic. People used this hashtag to "tweet to" their future child. Here are 100 real tweets from real people — all within 24 hours — saying they would murder their child if he or she was gay."

Josh Duhamel: shirtless, mohawk.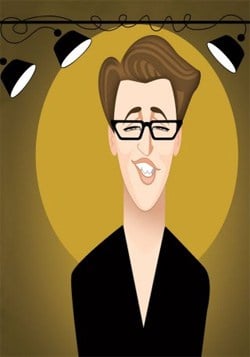 Rachel Maddow does VF's Proust Questionnaire. "What is your idea of perfect happiness?
Loud bar, good band, cold beer, ride home."

Amazon renews $25,000 grant to Lambda Literary Foundation Writers Retreat for Emerging LGBT Voices: "LLF's Writers Retreat is the only residency in the world established specifically for promising LGBT writers taught by a brilliant and diverse faculty, themselves all successful LGBT writers."

GOProud unveils 2012 agenda.

New Hampshire legislature overwhelmingly defeats "license to discriminate" bill. "The bill would have allowed any business in the state to discriminate against same-sex married couples on the basis of their 'religious freedom.'"

Arjan looks at new London pop duo I Am A Camera and their new track "Factory Boys": "The song's title refers to The Factory, Andy Warhol's Midtown Manhattan studio complex that was the home of Warhol superstars, disco hipsters and other avantgarde revellers that made up Warhol's evolving entourage that the Dupont Twins were a part of."