As we've been reporting all week, the recent election in Anchorage, Alaska in which Proposition 5, a long-fought-for LGBT anti-discrimination ordinance, failed to pass, was muddied by potential voter fraud and polling places running out of ballots.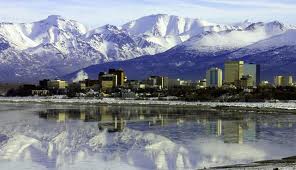 An update from the Alaska Dispatch:
The Municipal Clerk's office has released a final tally for questioned ballots across all Anchorage precincts. With all precincts reporting, 6,095 questioned ballots have been discovered. By comparison, during the last municipal election there were only 1,060 questioned ballots. About 55,000 ballots were counted after Tuesday's election.
There also was an updated count offered by the municipality regarding those "unscanned ballots" — ones that weren't electronically tabulated by Accuvote machines. The preliminary total: 1,433 unscanned ballots. Those included voters who showed up, signed in, but weren't electronically counted on election day. Those who used sample ballots or other non-official ballots (mayor challenger Paul Honeman alleged some voters had to poll on napkins).
No word on the napkin count. Or hanging napkins.
ACLU executive director Jeffrey Mittman is now calling for "an independent, special counsel to investigate the conduct of the April 3, 2012 Municipal Election" in the wake of the chaotic and bungled election there which resulted in the failure to pass Proposition 5, an LGBT anti-discrimination ordinance, the Anchorage Daily News reports:
Mittman was a leader in the One Anchorage campaign, the group that formed to promote the gay rights measure, and the ACLU contributed $10,000 to its effort.
Mittman said the ACLU is trying to ensure that each individual's right to vote is protected, even those who wanted to vote against Proposition 5, the gay rights ballot measure. He acknowledged the ACLU is "wearing two hats" by reviewing the election and advocating for Proposition 5. But he said it could serve both roles.
Both the city clerk's office and the ACLU are urging people who had trouble voting to come forward with complaints.
LGBT advocates have been working to pass the ordinance, which would add sexual orientation and gender identity to the city's anti-discrimination policies, for more than 35 years.