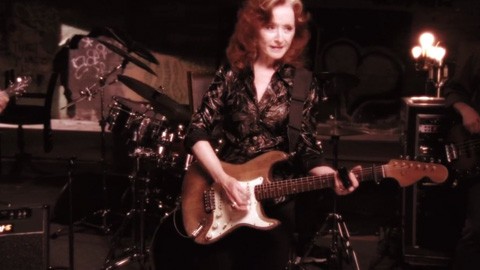 Steve Lippman (aka FLIP) directed Bonnie Raitt's new video "Right Down the Line" on location at the abandoned New Mission Theater in San Francisco and shot portraits of gay and straight couples in San Francisco's Noe Valley neighborhood for this beautiful track about love, commitment, and equality. It was shot on Super 8mm and 16 mm film.
Watch, AFTER THE JUMP…

Bonnie Raitt "Right Down The Line" – a music short film from Steve Lippman/FLIP on Vimeo.