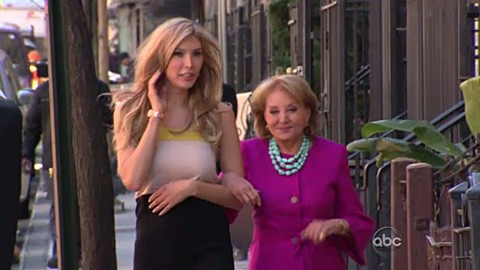 On last night's 20/20, Barbara Walters sat down with Jenna Talackova, the Canadian transgender Miss Universe contestant who was rejected (and later reinstated) to the competition after officials discovered that she is transgender.
Walters wastes no time diving into the physical aspects of Talackova's experience, speaking to Talackova about her childhood, her transition, her sexuality, how she took her name (her mother suggested it), and why she decided to enter the pageant.
Said Talackova: "I feel like the universe, the creator put me in this position as an advocate. If it's helping anyone else, and my story, then I feel great about it."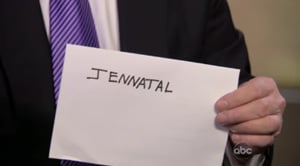 Walters also talks to attorney Gloria Allred, and Donald Trump about their public barbs this week over Talackova, in which Trump appeared on TMZ and boasted about the impressive size of his genitalia.
Trump, in his interview with 20/20, comes up with a bizarre, paranoid and offensive theory that Talackova has an "ulterior motive" because the first letters of her name spell "JENNATAL".
Says Allred: "With all due respect to Mr. Trump, he really needs to stop being focused on genitals. His, or anyone else's. This world does not revolve around his penis or anyone else's genitalia. Whether a person is a woman is not simply defined by her genitalia."
Watch the full segment, AFTER THE JUMP…