Proposition 5, an ordinance adding legal protections for LGBT people that advocates have been trying to pass for 35 years, appears to have been rejected by voters in the municipal election there yesterday, though "allegations of improper voting registration, polling places running out of ballots and even voters being turned away, cast a heavy pall over a day that should represent the best of the democratic process" according to the Alaska Dispatch.
The Anchorage Daily News reports: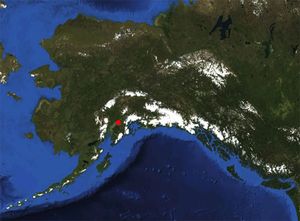 With more than 90 percent of the precincts reporting late Tuesday, 58 percent of voters had voted against Proposition 5, the equal rights ordinance that was far and away the most controversial and emotional component of this spring's election. As of late Tuesday, neither side was claiming victory nor conceding defeat.
The main group opposing the measure was silent, and its leader did not appear at Election Central at the Dena'ina Center or issue any kind of written statement…
…An unexpectedly high turnout, with some polling places running out of ballots, resulted in a large number of votes that might be on "questioned" ballots, which have to be counted by hand. The final results may be days or longer away, said municipal clerk Barbara Gruenstein.
The NYT adds:
The vote followed an unusually loud and expensive campaign for a city ballot measure in Anchorage. The organizers of Proposition 5, a group called One Anchorage, included prominent politicians from both sides of the aisle (Alaska's United States senators, Lisa Murkowski, a Republican, and Mark Begich, a Democrat, both said they supported it) and the group outspent the opposition more than 4 to 1.
One Anchorage, which had raised about $340,000 as of last week, received some of its support from outside the state, including a $25,000 donation from Tim Gill, a Colorado billionaire who has given generously to gay causes. Opposition was led by conservative religious leaders in Alaska, including within the Catholic Church, and was financed largely by one source, the Anchorage Baptist Temple and its leader, the Rev. Jerry Prevo.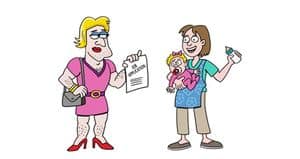 Right-wing religious conservatives had been ramping up their efforts in recent months, and this week broadcast a couple of misleading video claiming "transvestites" will suddenly swamp day care centers  and gym locker rooms.
But there's lots of issue with the voting process in Anchorage, and which votes will actually count, the Alaska Dispatch explains:
Prop. 5 on Tuesday's ballot faced staunch opposition from conservative detractors, primarily the religious right. It may have been their get-out-the-vote effort that left Prop. 5 gasping on the floor while simultaneously launching Sullivan to what Matt Larkin, president of Dittman Research, said was quite possibly the widest-ever margin of victory in an Anchorage mayoral race.
But that get-out-the-vote effort — led by the Alaska Family Council and its president, Jim Minnery, and the Catholic Anchor newspaper — didn't come without its own controversy on Tuesday. A Facebook post by the "No on 5" campaign erroneously stated that unregistered voters could register on election day and have their vote counted.
City code requires that a voter register 30 days prior to an election if they wish to take part, and City Clerk Gruenstein confirmed that, saying those that registered on election day will automatically have their ballots placed with other questionable ballots. Ultimately, those who registered on election day will have their votes denied. But she couldn't say how many such votes had been cast.
"Will a lot of those questioned ballots be tossed because they're not registered? I can't say for certain, but it's possible," she said.