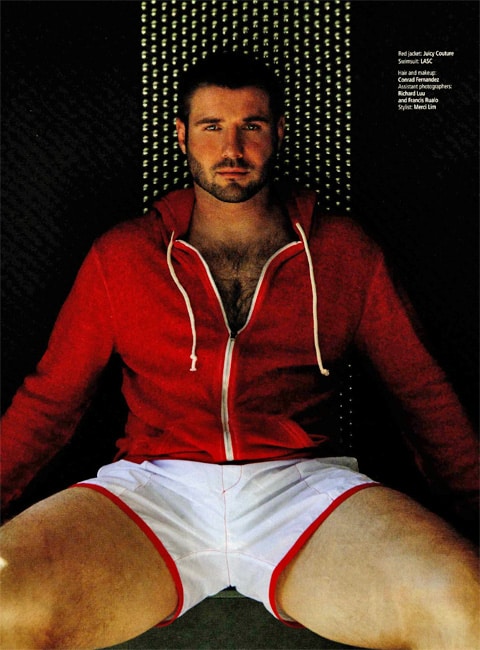 Straight ally Ben Cohen spreads em in the new issue of Metrosource.
Says Ben, of photoshoots: "I just go in and be me. I'm a down-to-earth guy, and I just try to [move] on with getting the photo shoot done half the time. For example, we've got an underwear line launching [this] spring; so I know I'm going to be in underwear. You have to understand what you're doing, and it has to be done tastefully."
Pensive scruff, AFTER THE JUMP…
The full set at Boy Culture.