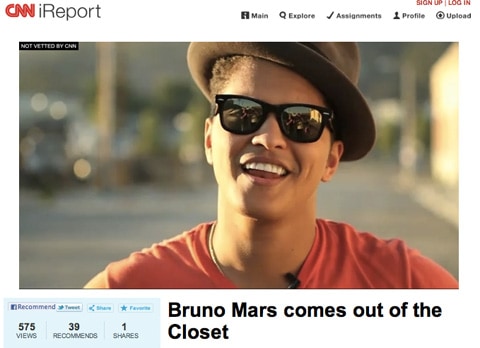 A CNN iReport claiming "The famous pop-star Bruno Mars admits his homosexuality" caused the singer's name to trend on Twitter yesterday.
Gossip Cop reports that Mars' representative denies any closet door has been opened:
A second outlet played up the rumor, claiming that Mars "admitted to a small Chicago radio station" that he was gay, first supposedly under the guise of April Fools' Day to test reaction, and then for real. It's 100% false.
The singer's rep tells Gossip Cop the reports that Mars has come out of the closet are "completely fabricated" and "false."