Congressman Bob Filner (D-California), and The GLBT Historic Task Force (the Task Force) of San Diego County with San Diego City Commissioner Nicole Murray Ramirez, have launched a campaign urging the Navy to name its next ship over slain LGBT civil rights leader Harvey Milk, the LGBT Weekly reports: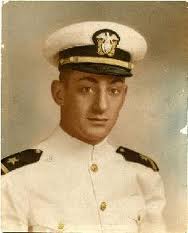 The late civil rights icon, Harvey Milk was a Navy veteran who began his service during the Korean War. In Korea, he served aboard the submarine rescue ship USS Kittiwake as a diving officer. Milk was also stationed at Naval Station, San Diego where he was a diving instructor. Milk, whose parents both also served in the US Navy, was honorably discharged at the rank of Lieutenant, junior grade…
…Acting on behest of the Task Force, Rep. Filner urged top military officials to support the naming of a naval vessel in honor of Milk. In letters to Secretary of the Navy Ray Mabus and Defense Secretary Leon Panetta Filner wrote, "I … urge the Dept. of the Navy to name the next appropriate ship after Harvey Milk."
Congressman Filner, whose district is in San Diego, also stated that "this action would be a fitting tribute to Mr. Milk's support for equality, an ideal exemplified in the military's recent repeal of its former Don't Ask, Don't Tell policy." Fittingly, the congressman is past chair and the current ranking member of the House Veterans Affairs Committee.
Milk is also being considered to appear on a US Postal Stamp, and may have a San Diego street named in his honor.
Said Milk's nephew Stuart Milk: "On behalf of both the Harvey Milk Foundation and the Milk family, it is inspiring to be joined by leadership in San Diego as we work together in support of the naming of a US Navy ship after my uncle, Harvey Milk. As an American hero who proudly wore the uniform of a Naval officer, the naming of a major vessel after Harvey will add that most American value of equality and democracy to the proud message of inclusion for which military service now exemplifies."