The Catholic Church is threatening to cut off aid to Compañeros, an immigrant rights group in Colorado, which, according to the NYT, "help(s) poor Hispanic immigrants with basic needs including access to health care and guidance on local laws."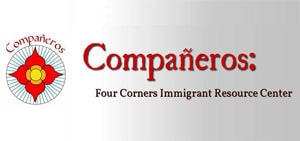 Why?
The problem, the diocesan liaison explained, was Compañeros's membership in an immigrant rights coalition that had joined forces with a statewide gay and lesbian advocacy group, recounted Nicole Mosher, Compañeros's executive director. The Catholic Campaign, which doles out $8 million annually to about 250 groups nationwide, has been under increasing pressure from conservative Catholic groups to ensure that it is not unwittingly aiding organizations that run afoul of church positions on issues like birth control and marriage. While the amount lost is often relatively small, it can account for a significant chunk of a group's budget.
The situation is similar to one in Maine in 2010, in which the Catholic Church in Maine, led by Bishop Richard Malone, cut off funding for Preble Street, a group that helps the homeless, as revenge for the group's support of the Maine "No on 1" campaign: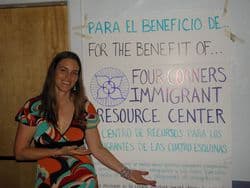 The NYT adds:
In Colorado, Compañeros is still waiting on the potential fallout. Last fall, the Colorado Immigrant Rights Coalition, whose affiliation with Compañeros prompted the controversy, began a partnership with One Colorado. It was One Colorado's support for civil unions that was at issue, Mr. McCloud said.
Theresa M. Trujillo, the vice president of the immigrant coalition's board, said she was concerned at the "degrees of separation" that could lead to a loss of funds.
"The Catholic Church is punishing Compañeros for having a relationship with an organization that has a relationship with an organization whose mission it is to have equality for L.G.B.T. folks," Ms. Trujillo said.
Compañeros Facebook page is here. More at With Charity for All.