Over the weekend, Brandon posted about Cleveland WMMS Radio personality Dominic Dieter and his advice to a man who discovered his daughter kissing another girl that he "get one of [his] friends to screw [his] daughter straight."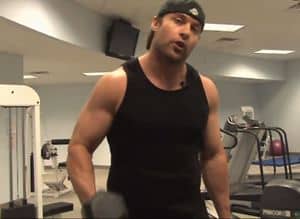 This morning, Dieter apologized:
"I just wanted to say that, I know on the show this past Friday I made some comments that people found…..  considered to be offensive.  And I just wanted to say, I understand why people are angry.  I want to genuinely apologize to anyone who may have been offended by what I said.  I regret what I did say.  My comments were inappropriate.  They were inexcusable, and just downright stupid.   And I want to make it clear; there was absolutely no intention to promote physical or sexual violence.  And I'm truly; truly sorry by my poor choice of words that led people to believe otherwise.  Again, Rover… I just want to apologize for any pain I might have caused. (…)  I ask people to find it in their hearts to forgive me.  I am sorry for the words that I did say. "
WMMS told GLAAD it is disciplining Dieter but hasn't specified the punishment. The station says it will also run PSAs "about the dangers of parental rejection, and the importance of giving LGBT young people a safe learning environment."