A federal appeals court hears arguments today in one of the cases challenging DOMA.
The AP: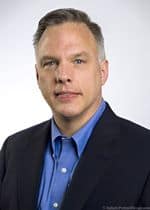 In 2010, a federal judge in Massachusetts, where gay marriage is legal, declared a key section of the law unconstitutional.
Judge Joseph Tauro found that the law interferes with the right of a state to define marriage and denies married gay couples a host of federal benefits given to heterosexual married couples, including the ability to file joint tax returns.
A bipartisan congressional group is appealing Tauro's ruling to the 1st U.S. Circuit Court of Appeals on the grounds that the federal government has a legitimate interest in defining marriage and deciding federal benefits. The case was to be heard on Wednesday. Tauro ruled after Attorney General Martha Coakley and the legal group Gay & Lesbian Advocates & Defenders challenged the law, known as DOMA.
In the state's lawsuit, Coakley argued that the law interferes with Massachusetts' right to make its own marriage laws and forces it to violate the constitutional rights of its residents.
Chris Geidner has an excellent write-up on the case(s) and a preview of today's arguments, as well as an interview with Dean Hara, the widower of former Congressman Gerry Studds, on his involvement in the case and the other plaintiffs.