The Pulitzer Prizes were handed out yesterday, except the board decided not to award a Fiction prize, much to the chagrin of that category's jury, The Daily Beast reports: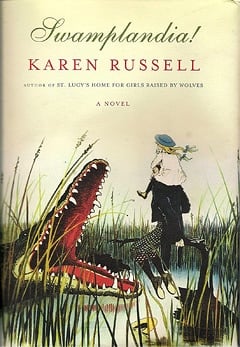 Maureen Corrigan, one of three jurors for the fiction prize, says she was just as shocked as everyone else when she learned Monday that there would be no fiction winner. "Honestly, I feel angry on behalf of three great American novels," said Corrigan, a critic in residence at Georgetown University and a book critic for NPR's Fresh Air.
Corrigan, along with Susan Larson, former books editor of The Times-Picayune and host of The Reading Life on WWNO-FM, and Michael Cunningham, author of the 1999 Pulitzer winner The Hours, read about 300 novels each over the course of six months. They then met and corresponded to pick three finalists: the late David Foster Wallace's posthumous and unfinished The Pale King, which was pieced together from manuscripts by Wallace's editor, Michael Pietsch; the young Karen Russell's quaintly surreal debut Swamplandia!; and Denis Johnson's stark and spare novella Train Dreams. The three were submitted to the Pulitzer Prize board, made up of 20 journalists and academics, 18 of them voting members, who must come to a majority vote on the winner. Or not, as was the case this year.
To be fair to the Board, the jurors may have made the decision more difficult than it should have been. Johnson's Train Dreams is a novella that was re-issued from 2002, and the board may have felt as though it was something they'd seen before. The posthumously published, incomplete The Pale King wasn't the late Wallace's best work. But why not give the award to Russell? Swamplandia! isn't the typical Pulitzer winner, but it's an intelligent, inventive, and thoroughly entertaining read. In a time when people aren't buying books — especially literary adult novels — it seems counterproductive and insulting not to hand out a Pulitzer Prize, which translates into sales. Last year's winner, Jennifer Egan's A Visit from the Goon Squad, got a huge boost in paperback after the announcement.
Full list of prizewinners here.
PS – Congrats to Eli Sanders at The Stranger for his powerful account of the South Park attacks on Jennifer Hopper and Teresa Butz.